Ensuring you a perfect wedding.
We offer full-service wedding reception coordination at no additional charge to you. It is simply the way we do business. We'll help you plan the ideal menu and coordinate a smooth itinerary.
From pristine white tents and chairs to full china dinner service and elegant table linens, Rettew's offers many rental options that will help you create the perfect atmosphere.
After you've made your selections, just sit back and relax. Entrust our staff to handle every last detail, transforming your wedding day into an effortless and beautiful occasion your friends and family will talk about for a lifetime.
** 50 Guest Minimums apply ** We offer reduced pricing for children (ages 4-10) and vendors **
Butlered Hors D'Oeuvres
Cornbread Pulled Pork Popper, Pickled Jalapeno
Butternut Squash Shooter, French Bread Gruyere Crouton
Mini Falafel with Tzatziki Sauce
Maple Cured Pork Bellies, Apple Scallion Slaw
Brie & Brown Sugar Tart, Candied Pecan
Seared Tuna, Wasabi, & Seaweed Salad on a Wonton Crisp
Italian Meatball Slider, Shaved Pecorino
Beef Tenderloin Flatbread, Horseradish Cream, Blue Cheese
Rosemary Grilled Shrimp Skewer
Displayed Hors D'Oeuvres
Tater Tot Station
Served  in  Paper  Cones  with  Toppings  Options  of  Cheddar Cheese Sauce,  Crumbled Bacon,  Homemade Gravy,  Ketchup,  Maple Crème,  Chive Sour Cream,  Salt & Pepper
Cheese and Charcuterie Grazing Table
Genoa Salami, Capicola, Prosciutto, Pepperoni, Aged Provolone, Fresh Mozzarella, Aged Cheddar, Baked Brie, Grape Tomatoes, Marinated Artichoke Hearts, Country Olives, Whole Baguettes, Breadsticks, Focaccia, Crostini, Grapes, Berries, Dried Fruit, Mixed Nuts, Snip Carrots, Cucumber Slices, Tuscan White Bean Puree
Classic Caesar
Crispy Romaine, Shaved Pecorino, Garlic Croutons, Homemade Caesar Dressing
Chopped Kale Salad
Roasted Butternut Squash, Dried Cranberries, Candied
Pecans, Cider Vinaigrette
Mesclun Pear Salad
Toasted Walnuts, Poached Pear, Crumbled Gorgonzola,
Shallot Vinaigrette
Filet Mignon with Classic Bearnaise
Yukon Gold Mashed Potatoes and Brussels Sprouts
Chicken Saltimbocca
Parmesan Smashed Redskin Potatoes and Roasted Root Vegetables
Grilled Cod in a Lemon Beurre Blanc
Roasted Sweet Potatoes and Broccoli Spears
Pasta Alfredo
Pasta Sautéed in a Creamy Alfredo Sauce, Served with Grated Parmesan Cheese
DESSERTS
Ceremonial Cutting Cake
Pastry Chef's Selection of Handmade Petite Desserts
BEVERAGES
Sparkling Cranberry Pomegranate Punch
Locally Roasted Hot Coffee and Tea
"Many, many thanks to you and your caring staff for coordinating and taking care of even the smallest detail at our daughter's wedding reception. We have received many cards, letters, and phone calls from those in attendance telling what a great time they had. They raved about the food and commented on the personal attention given them by your staff. There is no question in my mind where I will turn for our next catered event."
Sincerely,
Janette Huffman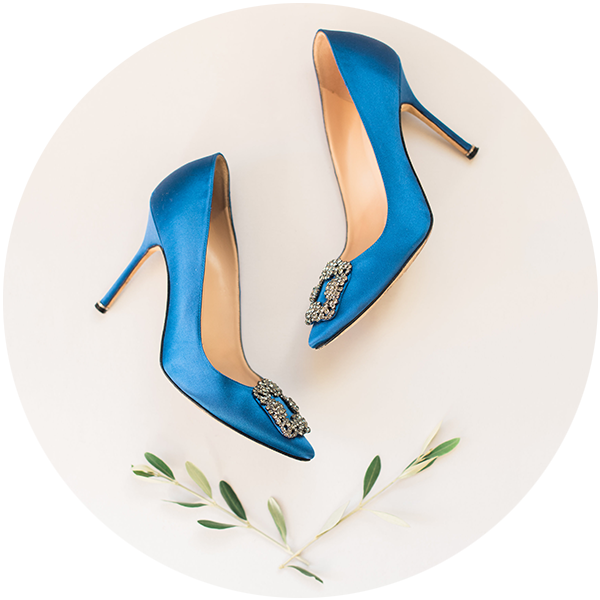 "Everyone simply raved about your food. Some comments heard were: 'The Portobello mushroom sauce was the best I ever had… The beef was awesome… The vegetables were crisp and delicious… The food was terrific!' etc. You were a pleasure to work with and helped keep my mind at ease. Maybe that's why I wasn't your typical nervous bride. I thank you for a job well done."
Sincerely,
Cassy Bradley
309 S. Main Street
Manheim PA